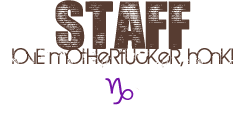 ADMINISTRATOR
KARKAT VANTAS ♋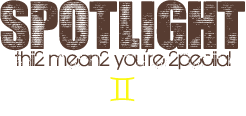 FEMALE OF THE MONTH
member username
MALE OF THE MONTH
member username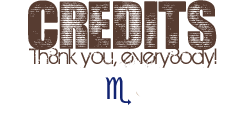 YOUR CREDITS GO HERE. ARK [SIDE:E] was skinned by
NOWAKI.
of
back to neverland
&
on the edge
. banner taken from
resource here
and the background image taken from an anonymous source. mod codes used were taken from proboards support, smangii, and socal.

BOXNAME ANNOUNCEMENTS,

 HEY FUCK ASSES. LISTEN UP. BECAUSE OF TAV'S RECENT ABSENCE, I'VE BEEN SELECTED TO FILL IN FOR HIM UNTIL HE RETURNS. SO GUESS WHAT THAT MEANS? YEAH, I'M THE LEADER OF THIS FUCKING SITE. WELL, TEMPORARILY. TAV IS SUFFERING A SHIT TON RIGHT NOW, BUT HE DIDN'T WANT THE SITE TO BE LAID TO WASTE. THERE ARE STILL PEOPLE CHECKING IN PERIODICALLY AND IT KILLED HIM INSIDE TO SEE IT SO INACTIVE. SO, I'LL BE CONTACTING THOSE WHO HAVE VANISHED AND FOR THOSE WHO'RE STILL HERE AND REARING TO ROLE PLAY; HAVE AT IT. LET'S BRING THIS PLACE BACK TO LIFE WITH A LITTLE TLC.

L0zenge 0f L0ve :: Maintenance Mode Enabled


Login

Login with your social network or forum account: